I think two of the most impactful parts of my experience was that I was listened to and my thoughts and concerns were taken with gentleness and respect.  And having that connect all back to Christ made it truly meaningful.
As a Christian this is THE place to go.  Arica teaches practical tools to use to believe the truths of God and deny anything you believed before.  I have been to a Christian counselor before so I was skeptical of going to Arica because I didn't feel like it was helpful.  But the first meeting showed me this was completely different and way more impactful in my life. I am learning to see that God is with me even in my past hurt.
I am very grateful to have been a client of Heart to Heart.  Every appointment, I received compassion and was reminded of my worth in my Savior.  Did Heart to Heart make all of my problems disappear?  Frankly no.  But, they have helped equip me to fight my struggles as a loved, valued, redeemed child of God. Heart to Heart helped me to move forward with hope.
Do you feel like ministry was effective?

100%

100%

How valued did you feel in your ministry sessions?

98%

98%

How likely are you to recommend Heart to Heart?

96%

96%
Frequen

tly Asked Questions
WHAT IS THE DIFFERENCE BETWEEN "CLINICAL" AND "DISCIPLESHIP" COUNSELING? 
CLINICAL counseling often focuses on "insurance-approved" cognitive behavioral therapies which primarily focus on one's physical* and mental well-being, and is often deemed "medically necessary".
DISCIPLESHIP counseling primarily focuses on one's emotional and Spiritual well-being which, as of now, is not typically "insurance-approved". It can be offered at a point of crisis, or preferably prior to crisis.  It is also significant that as a Ministry, providing Discipleship Counseling does not restrict us to license reciprocity within state or country lines which allows us to expand world-wide!
*It is important to note that many of our Disciples have backgrounds where they were trained to address the physical
side as well, but we will always defer to your doctor or other trained medical professional for your physical needs.
DOES HEART TO HEART MINISTRIES ACCEPT INSURANCE FOR MEETING ONE ON ONE WITH SOMEONE?
No.  As a ministry organization, Heart to Heart has suggested donations for those who receive services, but, won't turn anyone away due to their financial hardship. This is where we would like to publicly thank our sponsors for your generous donations – YOU make this ministry possible!
IN ADDITION TO ONE ON ONE MINISTRY MEETINGS DOES HEART TO HEART OFFER CLASSES & TRAININGS?
Yes.  Both locally and via Zoom.
HOW CAN I SIGN UP FOR A CLASS OR TO RECEIVE MINISTRY FROM HEART TO HEART MINISTRIES?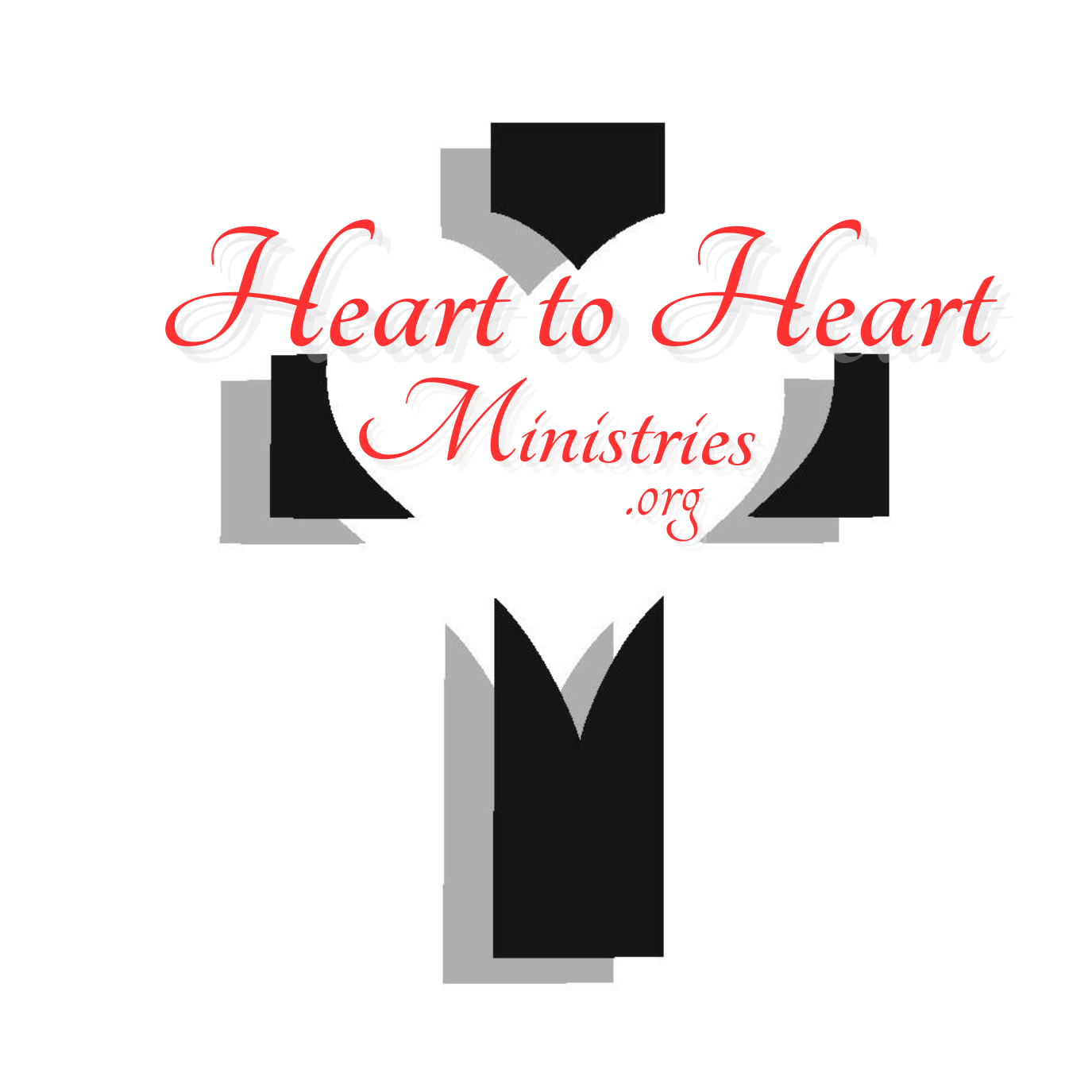 Heart to Heart Ministries is approved by the IRS as a 501c3 charitable organization and is tax deductible.